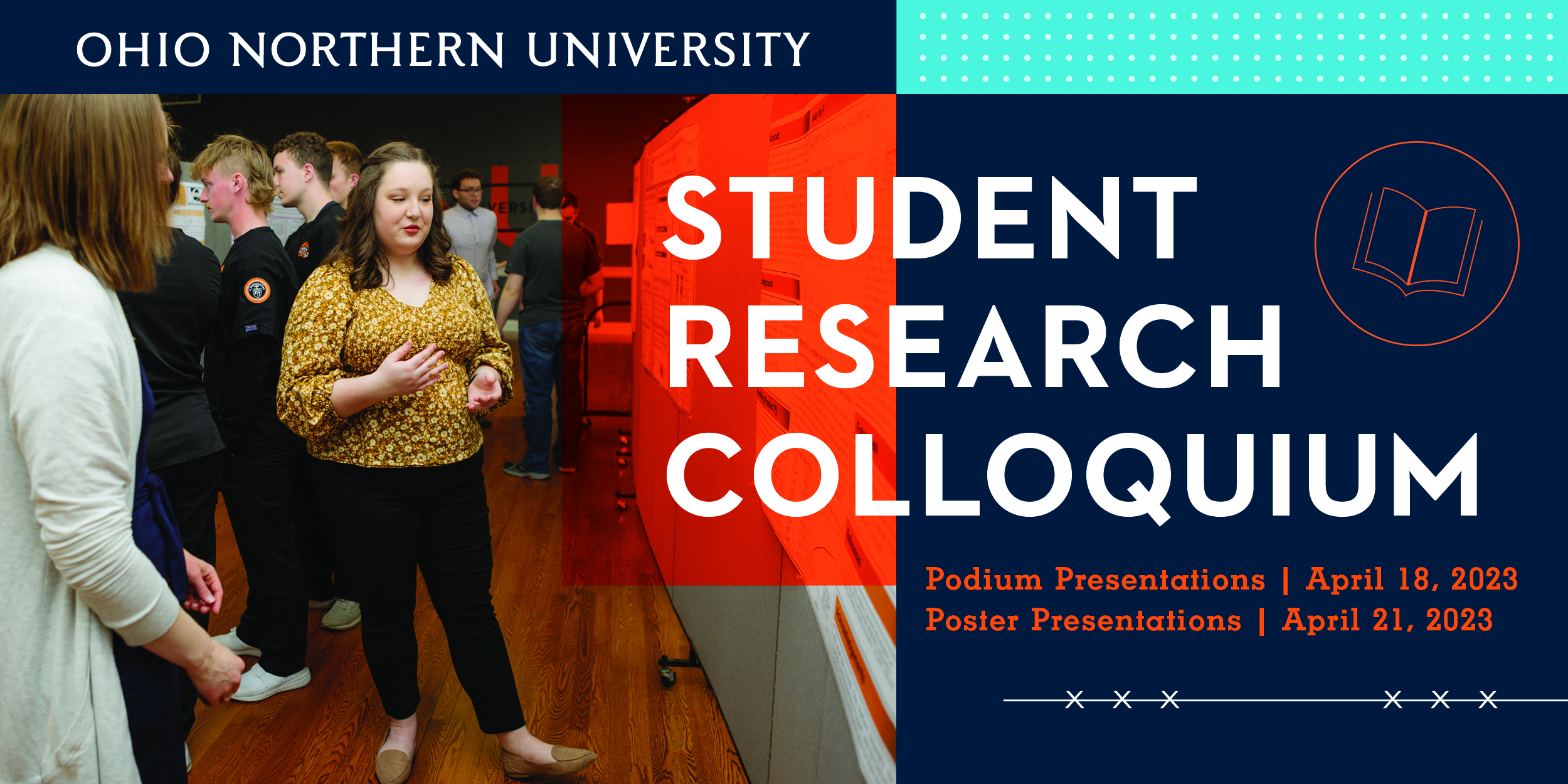 The Ohio Northern Student Research Colloquium celebrates academic achievement among students of all disciplines by providing them the opportunity to present their research and demonstrate their expertise to the Northern community.
Please note, some presentations and materials may only be available to members of Ohio Northern University with a valid ONU email address. If you have any difficulty accessing a material, please contact Heterick Library at digitalcommons@onu.edu.
Browse the contents of ONU Student Research Colloquium:
The colloquium returns to it's roots with it's first in-person event since the start of the COVID-19 pandemic! The live 2022 Student Research Colloquium will take place in Ohio Northern University's McIntosh Center on Friday, April 22 from 10am to 2pm.
With the COVID-19 pandemic still ongoing, Ohio Northern University's 2021 Student Research Colloquium is again a fully virtual experience. Poster files and video recordings of event sessions have been uploaded to the repository for members of the University to access. Each entry's page contains a comment section that allows for attendees to discuss the presentations with their respective presenters.
Due to the COVID-19 pandemic, the 2020 Student Research Colloquium has moved to a fully virtual experience. Poster files and video recordings of sessions have been uploaded here, and each entry contains a comments section to facilitate discussion.